TC-612B Tire changer with dual assist arm assembly
TC-612B Tire changer with dual assist arm assembly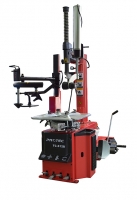 Specifications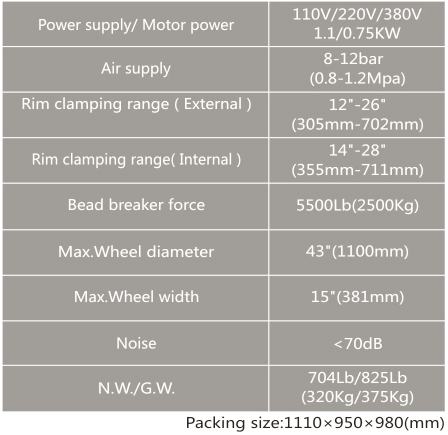 Features
Suitable for 12 inch to 26 inch stiff,wide,flat and low-profile tyres.
With self-centering function.
Clamping system with stepping function.
Round tower serves as reserve air tank.
Mounts/demounts tool with plastic protector
Angle of mounts/demounts tool can be adjusted and calibrated.
The high quality polymer mounts/demounts prevents the rim from damage.
Plastic protector special for mounts/demounts tool.
Adapter for motorcycles(Optional).
Bead seating inflation jets are integrated in the clamping jaws insuring quick and safe inflation.
Wear-resistant washer&gauge.