CL-S30Z Mid-Rise Scissor lift
CL-S30Z Mid-Rise Scissor lift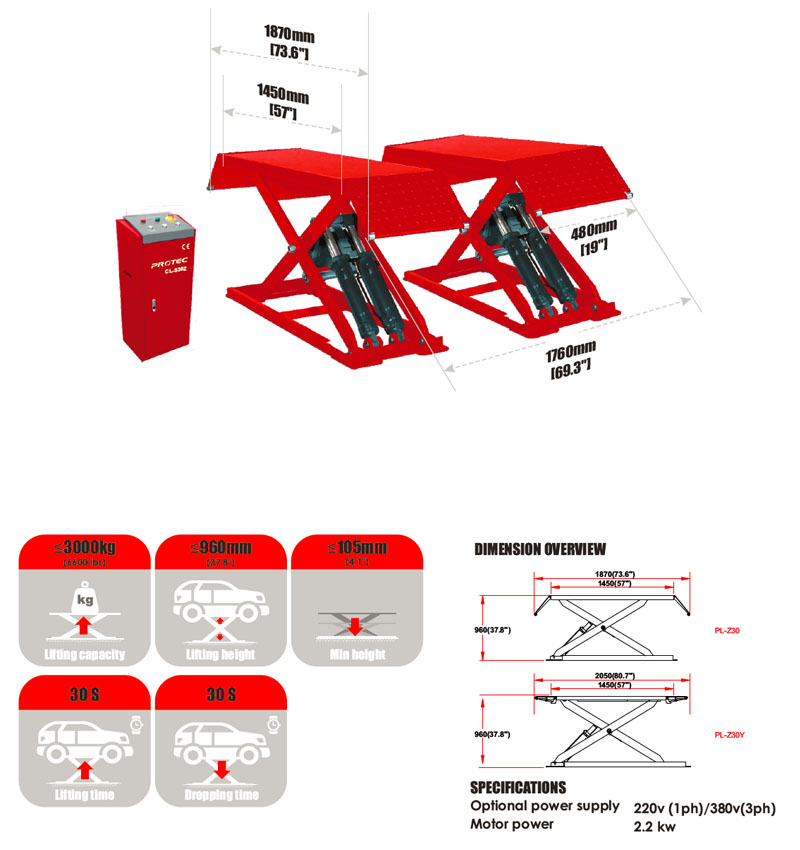 Specifications

Features
1. This scissor lift CL-S30Z, electro-hydraulic with mid-rise surface mounted, is perfect equipment for tire changing, quick service, etc.
2. Low profile platforms, only 105mm high when fully lowered, need less space.
3. Pneumatic safety lock is automatically engaged after pressing the up/down button.
4. Anti-surge valve prevents the arms from sudden falling in case of broken hydraulic hose for both operator and vehicle's safety.
5. Each platform is the complete steel plate without splicing, to ensure flatness and durability.
6. Low voltage controls conform to CE standards.